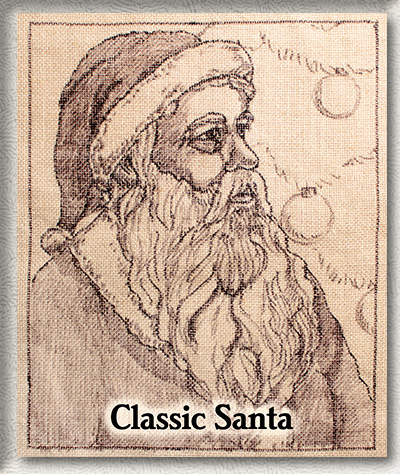 Santa Patterns!
It's fun to create a rug that becomes a favorite to be cherished, and to make a holiday rug that can be enjoyed every Christmas for years to come.
I designed these Santas to be hooked to your own taste. Use colors you like, add yarn for beards and hair texture if you want to, and even embellish with whatever decorations you enjoy. They're a small size (14"x17"), so you can use them as a table mat, wall hanging, or pillow.
I provide written instructions, but there are no color photos. I find that rugs hookers tend to copy a sample rather than challenge themselves to develop their own color palette.
Click a pattern below to view a larger image of that pattern. Click the "Add to Cart" button to place it in your shopping cart.
---